Interview With Tonya Pinkins
Tonya Pinkins: Tony Award-Winning
Actress, Writer, Producer and Director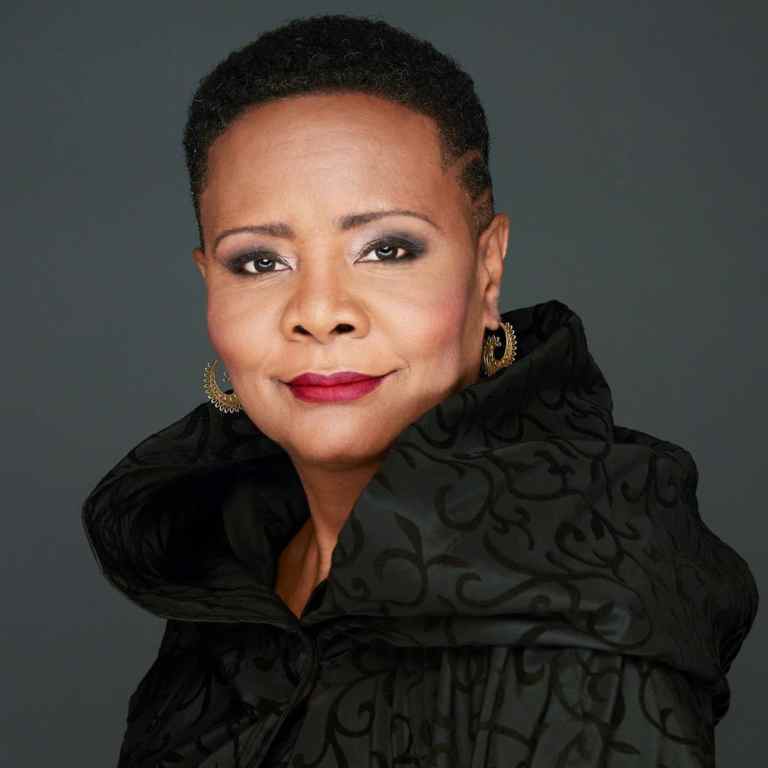 Tonya Pinkins is a Tony award-winning actor on stage, television and film. Twenty years in daytime television, nine Broadway shows, including the original Merrily We Role Along; Caroline, or Change (Tony Nominee) and Jelly's Last Jam (Tony-winner, Best Supporting Actress).
(Courtesy of Tonya Pinkins Website)
Tonya Pinkins Film, Red Pill will be featured at The Hamilton Black Film Festival (just outside Toronto,
May 28 – 30). It will also be featured at the Michaeux Film Festival (named for the first African American Feature Filmmaker), this year's theme is disruptors, and the dates are April 26 – May 2 (more details to come to be updated here as soon as available!)
TSM: It's so lovely to meet you, and thank you so much for interviewing for the magazine.
TP: My pleasure.
TSM: I read that your first love was writing. What inspired you to start writing?
TP: I was an only child, and my mother had me when she was fourteen, so I grew up like a sister to her. Everybody was an adult, and I was always around adults. I had a really active imagination and used to write stories. I read from a very young age and wrote my first novel from first to fourth grade.
TSM: What got you into acting?
TP: I think it was just my mom trying to find activities to keep me busy and not hanging out in the neighbourhood. My mother had me in classes to do articulation, pronunciation and etiquette to walk and talk properly. Where I grew up was considered being too white, and kids would want to fight me. I didn't have many friends, and I spent a lot of time in my room. My mom would take me downtown to an acting school where the first things I was in were Peter Pan and The Sound of Music.
TSM: What inspired you to write and make Red Pill?
TP: I feel like as a black woman in America, we live in a very different world. We hear a lot in the news about black men murdered by police and violence against black men, but that violence is equal against black women. Black women don't get the press. We hear a lot about the black civil rights leaders, but black women were really the originators of all the movements, including the Dred Scott decision. That legal case was pressed by his wife, who didn't have the right to sue, so it was very much about this experience. Even though I've been in this business for almost fifty years, I walk into rooms, and I speak from my experience. There's just kind of erasure of my existence like we'll politely listen to you, and now we're moving on. A lot of times, because of that invisibility, it means that people will say things in front of you because you don't matter. I wanted to tell a story with the black female gaze on white America.
TSM: What would you say has been the most challenging part of creating the film?
TP: That I didn't know what I was doing, and I have never done it before. For most of the process, I learnt things throughout the production and reached out and asked for help. I failed at a lot of things, and things probably took more time. It cost more than they would have had to if we had started with a huge budget and a great staff. I paid for the costs out of my acting work. As I got more money, I hired more people to help me. However, if something needed to be done, I had to do it. I had to learn right on my feet how to do things, but I love that because I like to grow and the challenge. I think the most challenging thing personally, and I've been wrestling with this in the last few days because the film is now going out into the world. It's premiering at a festival, and I knew that the perspective I was putting forth is rarely seen and valued. So, as the feedback comes in, I am always just so honoured. When women of colour, not just black women, but women of colour going, yes, this is my experience, and I know this experience. People who identify more as white, it's not their experience. The things that they want it to be are something else. They want it to be something else, but it's just not that something else because what's scary to you is not to us. I want to invite people to look at the world through my eyes and to try to feel what I feel. Most people of colour who have watched the film say that the violence isn't the scary part, but it's when nothing's happening. That's what is scary because you know something will happen, that's terrible, and that's what is scary.
TSM: If you were to shoot the film again, would you do anything differently?
TP: If I were to shoot it again and had lots of money, sure. However, if I were to film it again, and the budget was the same as before, I would do some technical things that I learned, that we were losing time every day taking too long lunches. So I lost a lot of time on lunch that was more than was needed. The person who was my A.D. was new to her. So, she was shortening my day by half an hour, and my lunches were too long. I would also not bring in a hair and make-up person for a horror movie. I was losing two hours a day with my ladies, who are main television stars. I had a really top-notch, hotshot, make-up and hair person. If I were to do it again with what we had, we would not have a hair and make-up person at all.
TSM: What do you hope audiences take away from the film?
TP: I hope that bipoc women go, "that's my experience. That's my truth." I hope that they can see themselves reflected in it and feel that resonance, validation, and uplifting of that perspective. My biggest hope is that biopic women get it and feel uplifted and that it inspires other people to tell that story because it is valid.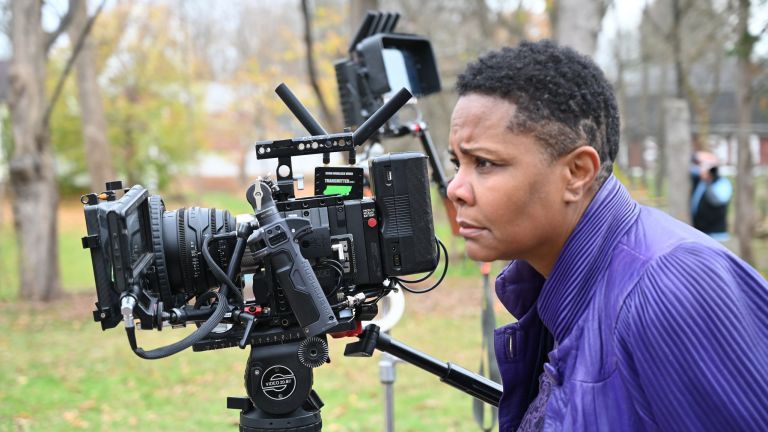 TSM: Later this year, I know that you're co-starring in a series for ABC called Women of the Movement. Can you tell us a bit about it?
TP: Women of the Movement is a new ABC anthology series, so they hope that it'll come back every year. It is actually the perfect job for me to get that with Red Pill coming out because it is focused on the black women's part in starting the civil rights movement. We are doing Marmie Till's story, her son, Emmett Till was brutally murdered in Mississippi in 1955. That was the seat for the modern civil rights movement. This series is really about centering Black women in the struggle for freedom and equality worldwide. I'm playing Alma Carthan, who was Emmett Till's grandmother.
TSM: What is the inspiration behind your podcast, "You Can't Say That"?
TP: I love people and I think everybody has a really interesting story if you actually take the time to listen to them. And because I'm genuinely curious and interested in people. People tend to tell me things that they've never spoken before, and so I feel like that's a gift I have. I wanted the ability to share people that I've learned from or who have interesting stories with other people to share.
TSM: Out of all your acting roles to date, is there one role in particular that stands out as a favourite for you and why?
TP: One of my favourites was 'Lady Liv' in a show called Play On because I got to have the range. I got to be really funny, silly and dramatic. I also got to sing some great songs and work with amazing people.
TSM: Is there a role that you would love to play that you haven't yet?
TP: Not really, I'm loving the role of Writer/ Producer/ Director I'm playing in, and I want to play it more. Branden Jacob- Jenkins and I are co-creating a new version of Mother Courage. When we both get around to it with our schedules, we have some theatres that want to put us on.
TSM: I know that you starred in the classic film, See No Evil, Hear No Evil. What was your experience like working with Richard Pryor and Gene Wilder?
TP: It was lovely to get to spend the day with the two of them. Richard Pryor is a muse and an inspiration for me, both as an artist, and even as a human being. Because of his ability to take the most painful things that ever happened in his life, and find humour in them, that's something that I always aspire to whenever I'm in a really tough spot. I think if on the other side of this I can find a way to make somebody laugh about it, then I really know I've survived. So getting to spend a day just hanging out and talking with him was really a transformative thing.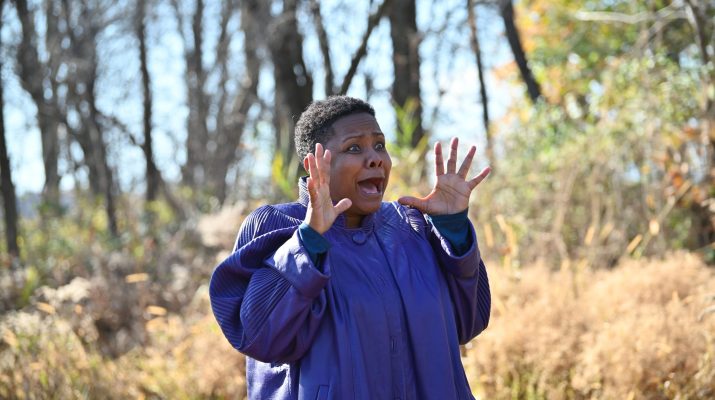 TSM: Who are your artistic influences?
TP: Definitely George C. Wolfe, as he inspires me. When you get to a certain level in your work, finding peers is so important. That is because you're going through things and need insight from people who are not only going through them but who have got past them, plus also going through some things that will be coming. George C. Wolfe is definitely that person for me.
In the visual arts, there so many painters that I love. They include Egon Schiele, Kerry James Marshall and a South African portrait artist, Zanele Muholi.
In Music, I'm very into Cold Train, Kumasi Washington, and I actually love rap a lot.
TSM: If you had the power to do something in the world today, what would it be and why?
TP: On a deep spiritual level, I believe that the world is working as it is supposed to work. Everybody is where they're supposed to be, and they're doing what they're supposed to do. That means that it is my mission to try to help those who are less fortunate than myself, even if they're where they're supposed to be. I have ambition for great wealth, so that way I can give it to women, and they're able to have their businesses or have the freedom not to be economic slaves. I would like to have wealth so that I can give it away.
TSM: What is one of your favourite quotes (or lines) that inspires you?
TP: "Brilliance lies in the moment that might not work" – George C. Wolfe
What that means is if you're not risking failure, you're not risking being a genius or being brilliant.
TSM: Anything else you'd like to share? And where can readers find out more about you and your work?
TP: My website is https://www.tonyapinkins.com that has a bit of stuff. I'm doing a lot of promotion around Red Pill right now. You can follow us at https://redpillmovie2020.com. Over there, there is merchandise, and you can find out about the film and screenings. I'm generally pretty available, people can DM me and I'll respond myself.
TSM: Thank you so much again for doing the interview.
TP: Thank you, lovely to meet you.