Horror Feature Film Trailer: RED PILL, 87min., USA, Horror
RED PILL, 87min., USA, Horror
Directed by Tonya Pinkins
LISTEN to Podcast Interview with Director Tonya Pinkins: https://podcasts.apple.com/ca/podcast/wildsound-the-film-podcast/id1406973270
Halloween weekend of the 2020 election, six old friends ride into red country armed with humor and naiveté.
When the meet an immovable force their plans are thwarted and their fight to win the election becomes a fight for their lives.
Six progressives, one deadly weekend.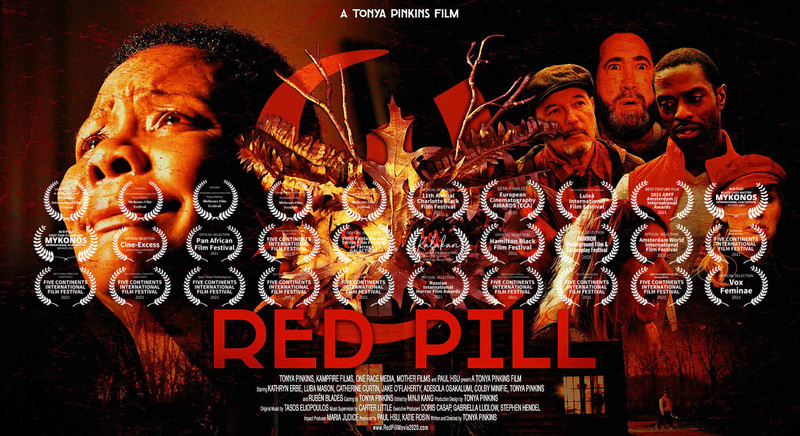 What if the RED PILL'S WIN? Would you be able to survive? Play the game and find out. Then share with your friends and see who they really are.
Go To Home Page RED PILL 2.0 PLAY
Tonya Pinkins in the director's chair for this face-off between political opponents in which rhetoric is the least of the weapons

Over twenty festival awards
Five Best Feature Film Awards